Yehia Y. Hammad, Sc.D.
Executive Director, USF OTI Education Center
Professor: College of Public Health ~ Environmental and Occupational Health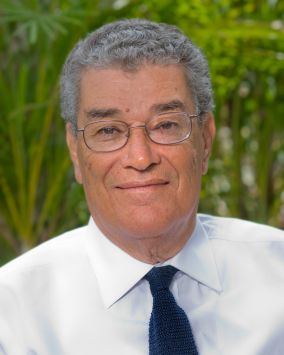 Came to USF: 1989
Contact Information:
Office: CPH 1104
E-Mail: yhammad@health.usf.edu
Voice Mail: (813)974-6625
FAX: (813)974-4986
Degrees:
B.Sc. Alexandria University, 1965
D.P.H. Alexandria University, 1967
M.Sc. University of Pittsburgh, 1970
Sc.D. University of Pittsburgh, 1974
Discipline:
Industrial Hygiene
Specialization:
Aerosol Science
Indoor Air Quality
Respiratory
Protective Equipment
Research Interests:
Pulmonary Deposition
Other Information:
Curriculum Vitae
Research activities are focused on health effects due to exposure to airborne particles and fibers and the development of air sampling equipment for airborne aerosols to closely simulate pulmonary deposition. Other areas of interest include the evaluation of the performance of respiratory protective equipment and indoor air quality.