Thomas E. Bernard, Ph.D
Professor & Department Chair
College of Public Health ~ Environmental and Occupational Health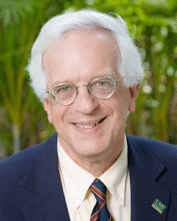 Came to USF: 1989
Contact Information:
Office: CPH 1106
E-Mail: tbernard@health.usf.edu
Voice Mail: (813)974-6629
FAX: (813)974-4718
Degrees:
B.S. Carnegie Mellon University, 1970
M.S. Carnegie Mellon University, 1972
Ph.D. University of Pittsburgh, 1975
Discipline:
Occupational Safety and Health
Specialization:
Industrial Hygiene
Research Interests:
Evaluation and Control of Heat Stress and Strain Ergonomics
Other Information:
Personal Website
Curriculum Vitae
Dr. Bernard's primary teaching assignments support the occupational safety and health program in the department. His classes include industrial ergonomics, OHS administration, physical agents, and controls. He also provides lectures in the introductory and laboratory courses in industrial hygiene as well as survey courses. With respect to research, Dr. Bernard's interests include the evaluation and control of heat stress and strain and ergonomics. He also serves on college and professional committees and participates in a number of professional development classes.