Robert E. Nesbit, B.A., CWCP
Program Director
USF OSHA Training Institute Education Center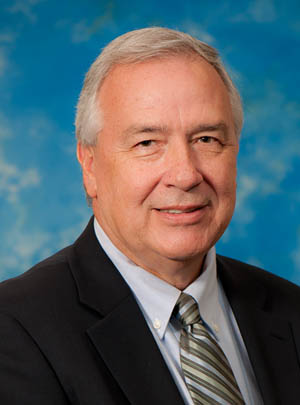 Contact Information:
E-Mail: rnesbit@health.usf.edu
(407) 709-2267
Bob has an Associate of Science Degree in Mining Engineering Technology and a Bachelor of Arts degree from Bluefield State College, Bluefield, WV. He is also a graduate of the Mine Inspection Program of the National Mine Health and Safety Academy.
Bob worked in mine safety for 26 years, beginning as a Coal Mine Inspector with the federal Mine Safety and Health Administration (MSHA). He retired in 1997 as a Division Chief for MSHA.
Bob joined the Florida Division of Safety as Orlando District Manager in May of 1997. There he managed the district's 21(d) and public sector associates and provided safety and health services to nine counties in the Central Florida area. While in Orlando, Bob served brief periods of time in Tallahassee at the state level as both the acting Management Information Systems Program Manager and the Occupational Safety and Health Program Manager for the Division of Safety.
When the consultation program was transferred to the University of South Florida in 2000, Bob was appointed Assistant Director – Training, USF SasfetyFlorida,http://www.safetyflorida.usf.edu. And in 2003, Bob was appointed by USF to be Program Manager of the USF OSHA Training Institute Education Center. The USF OTI Education Center provides fee-based management-level education to safety trainers and managers in Florida and other states in the Southeast.
Bob is an authorized OSHA instructor for both general industry and the construction industry standards. He is also a certified workers' compensation program manager.
Accommodations for Disabilities: Please notify the USF OTI Education Center, 2612 Cypress Ridge Blvd., Suite 101, Wesley Chapel, Florida, 33544 or call (813) 994-1195 a minimum of ten working days in advance of the event if a reasonable accommodation for a disability is needed. Events, activities and facilities of the University of South Florida are available without regard to race, color, sex, national origin, disability, age, or Vietnam veteran status as provided by law and in accordance with the University's respect for personal dignity.